Wavy Glass Straws
Regular price

Sale price

$5.00
Bring a touch of retro fun to your coffee drinking experience at home with our line of wavy glass straws. These eco-friendly alternatives to plastic are not only reusable, but also dishwasher safe, making them a convenient and practical choice.
With a playful wavy design and a range of vibrant colors, our wavy glass straws add a touch of nostalgia to any drink. The heat-resistant, borosilicate glass makes them safe to use with hot or cold drinks, so you can enjoy your coffee just the way you like it.
At a time when sustainability and reducing waste is at the forefront of our minds, our wavy glass straws offer a simple solution. Say goodbye to wasteful plastic and switch to a more environmentally responsible option with our wavy glass straws. Not only are you making a positive impact on the environment, but you're also investing in a high-quality product that is built to last.
Whether you're looking to add a touch of retro fun to your morning coffee routine, or simply want a stylish and sustainable way to enjoy your drinks, our Wavy Glass Straws are the perfect choice. So why wait? Order one (or a set) today! With their playful design, vibrant colors, and eco-friendly construction, you can enjoy your coffee in style while making a positive impact on the environment.
Wavy Glass Straw Specs:
available in 16 colors and two sizes

Please make sure to pick the right size for your glass for best fit :)

dishwasher safe
compatible with our bamboo lid
Coming in 16 colors, it's a tough choice between clear colors:
Gold
Honey
Yellow
Green
Teal
Light blue
Dark Blue
Lavender
Pink
Clear
and milky/opaque colors!
Orange Sherbet
Yellow Sherbet
Mint
Sage
Periwinkle
2% Milk
If you're having trouble deciding, check out our style guide to help pick the perfect color and size :)
Hurry, only 17 items left in stock!
Share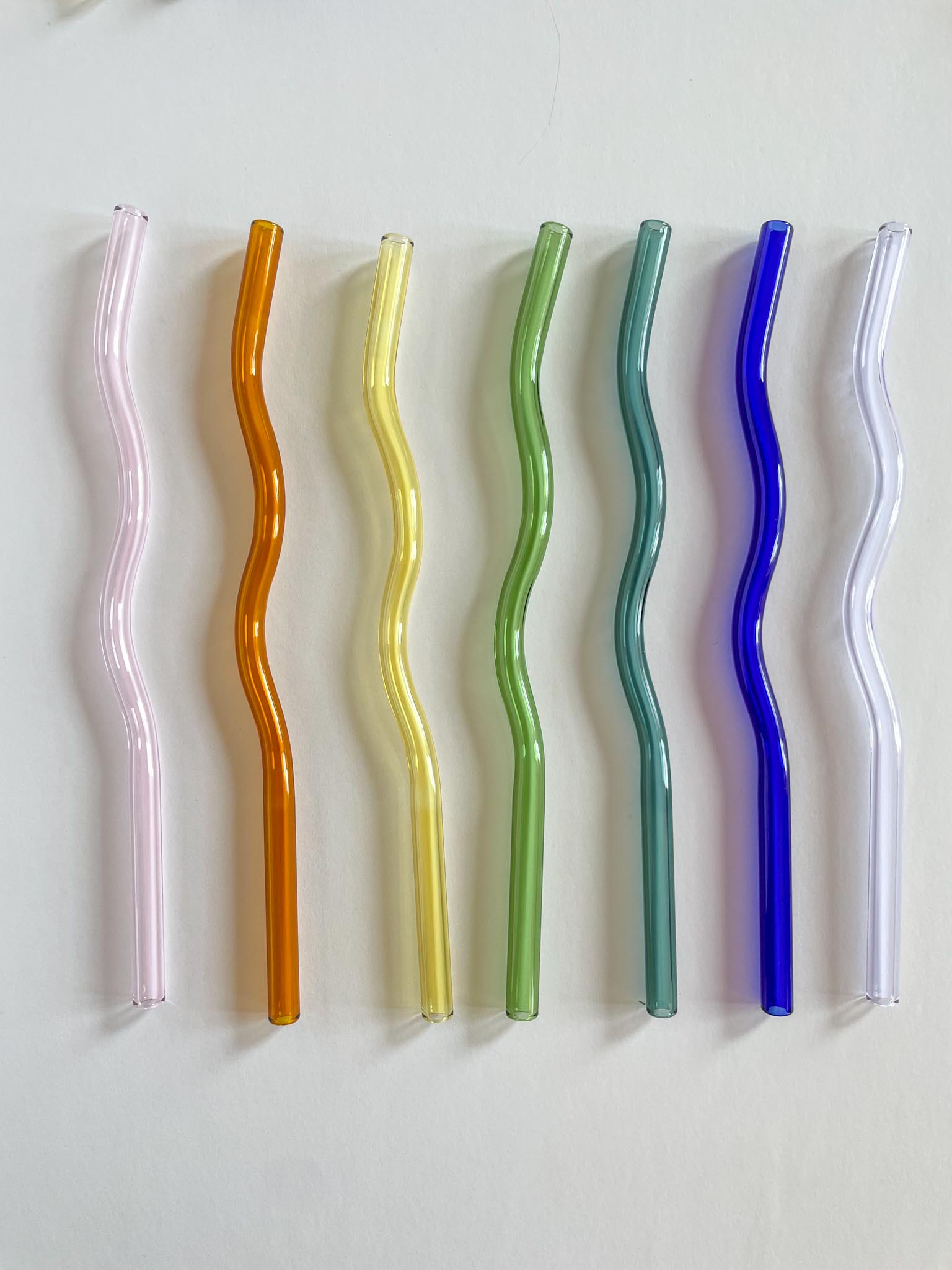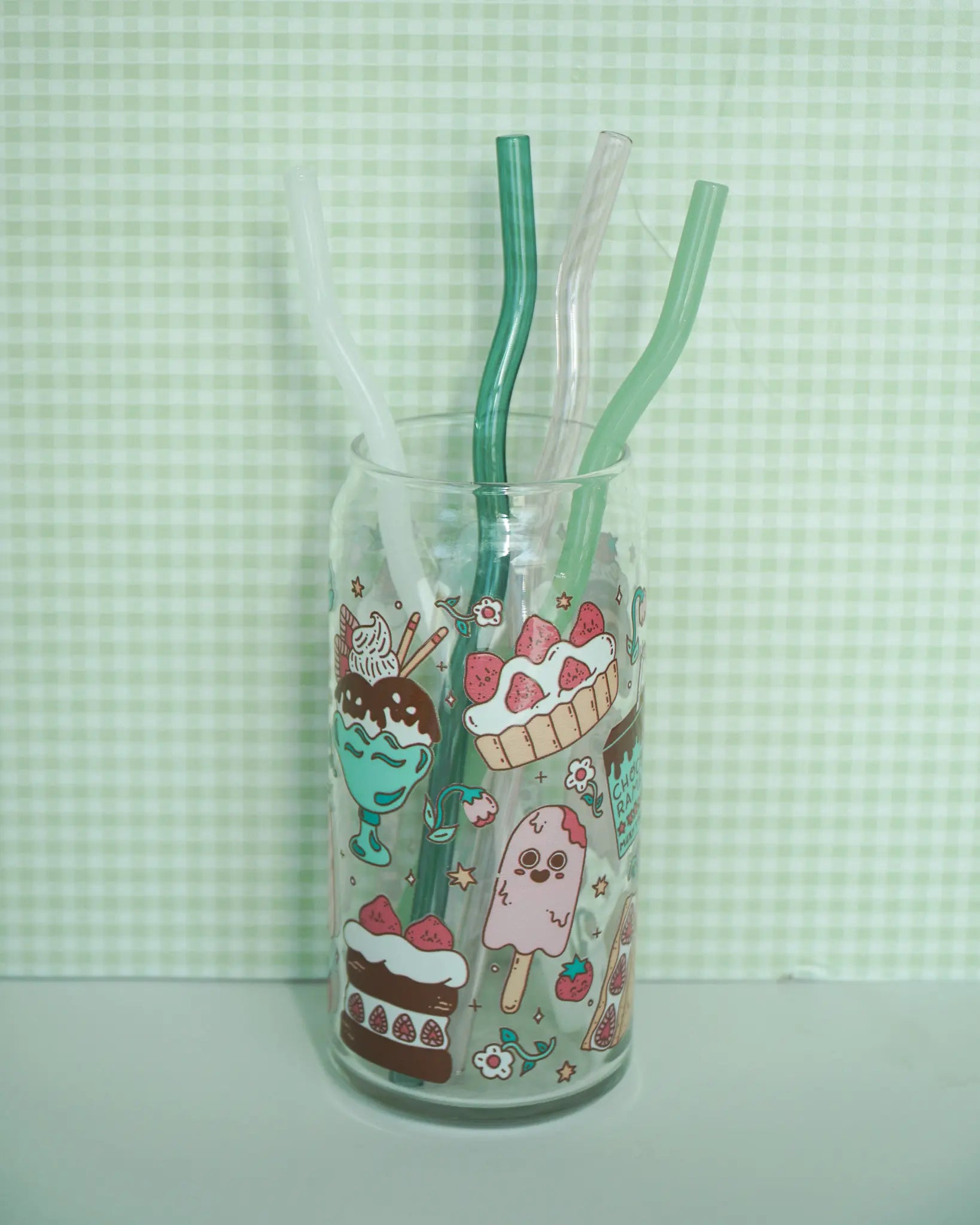 FAQs
How do I take cake of my glassware?

White designs are perfectly dishwasher safe in the top rack
Colored and metallic designs should be hand washed to prevent fading/chipping
What straw fits best?

We have so many straws to choose from, it can be a tough choice!

If you're looking for inspiration, check out our style guides here

If you're ready to purchase, just make sure you get a 16oz size straw for a 16oz glass or a 20oz sized straw for a 20oz glass and you'll be set!