Korok Glass
Regular price

Sale price

$23.00
Important preorder details!
"yahaha, you found me!"

– Anonymous Korok
The Tears of the Kingdom release is HERE, so there is no better time to re-release some Legend of Zelda themed items! The Korok glass is a colorful, 20oz, can-shaped glass covered with our favorite forest friends. Along with Koroks, you'll find helpful fairies, silent princess flowers, and ingredients galore. And of course, there are plenty of korok seeds for you to find. Paired with a lid and straw, this glass is the perfect cozy gaming accessory. Get ready to log some serious switch hours with your favorite beverage, order your korok glass today!
Korok Glass Details:
Color designs should be gently hand washed to avoid ink chipping or fading
Straw and lid NOT included
20oz capacity
Unique, can-shaped glass
Only for cool drinks (iced coffee, smoothies, milkshakes, sodas, etc.)
Want to turn your new drinking glass into a classy tumbler? Visit our accessories page to add an environmentally-friendly bamboo lid and glass straw to your order! We recommend the ridged straw or boba straw for these taller glasses 🙂
Looking for more Legend of Zelda inspired designs? Check out the rest of the Hylian collection:
Share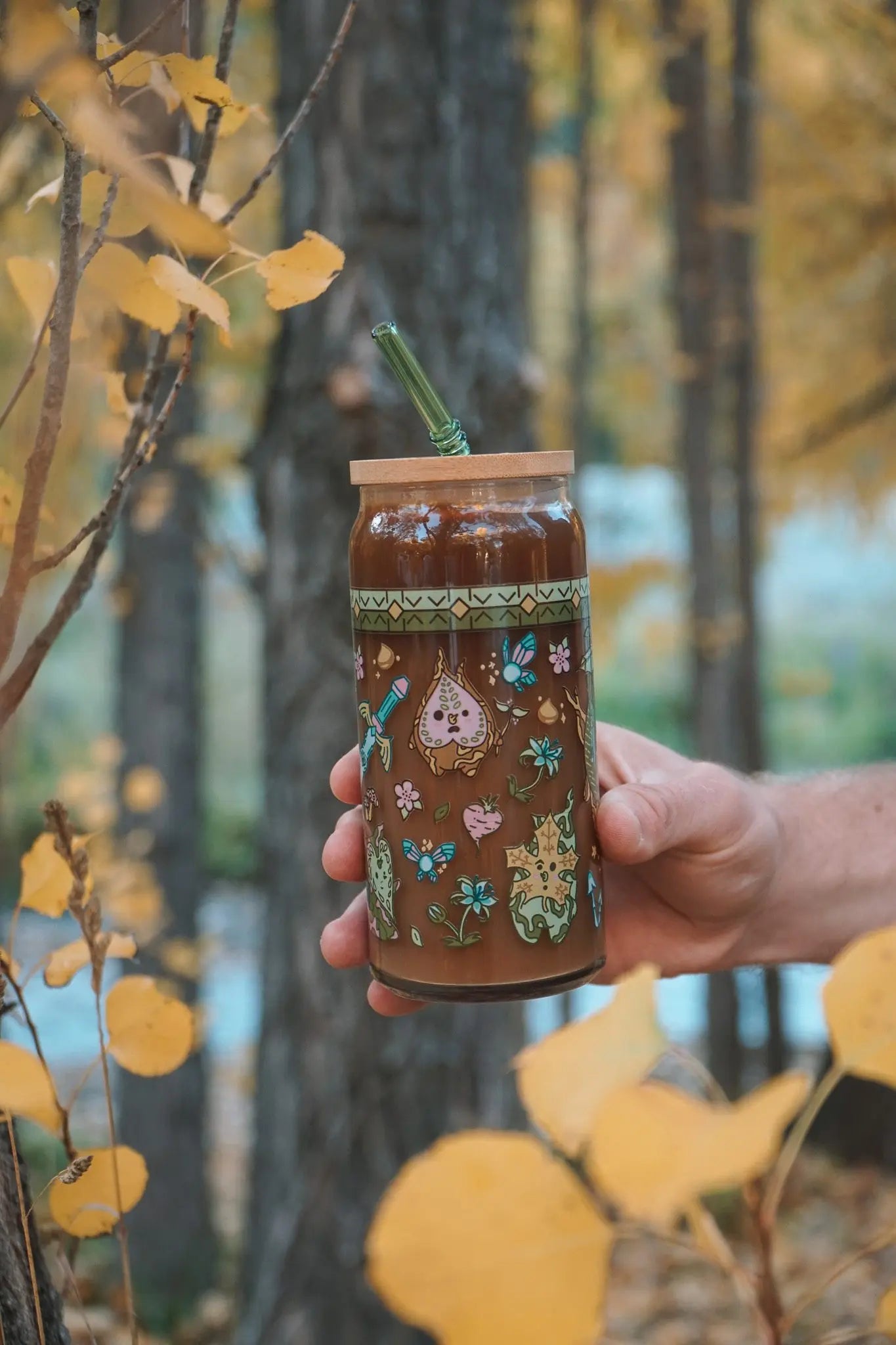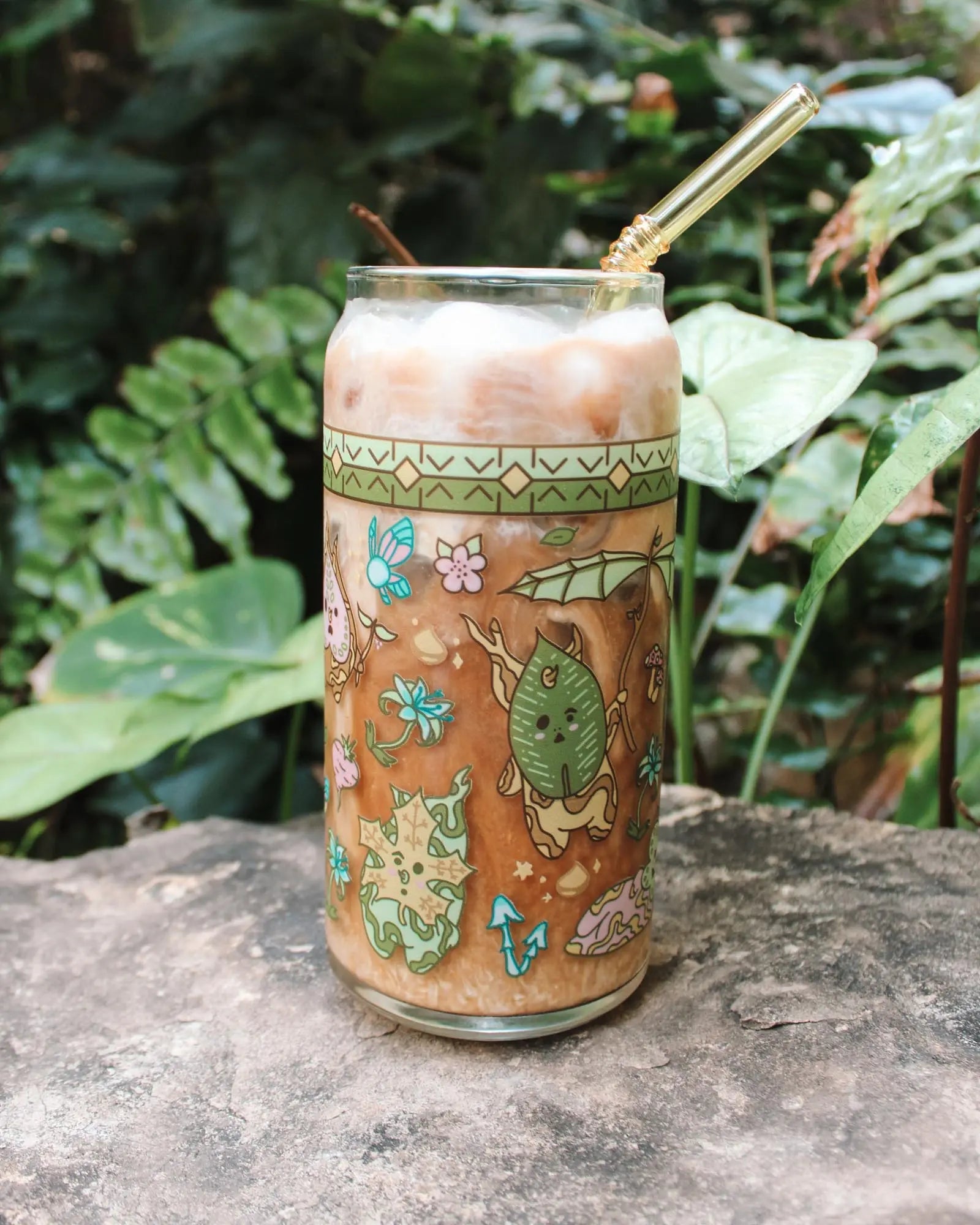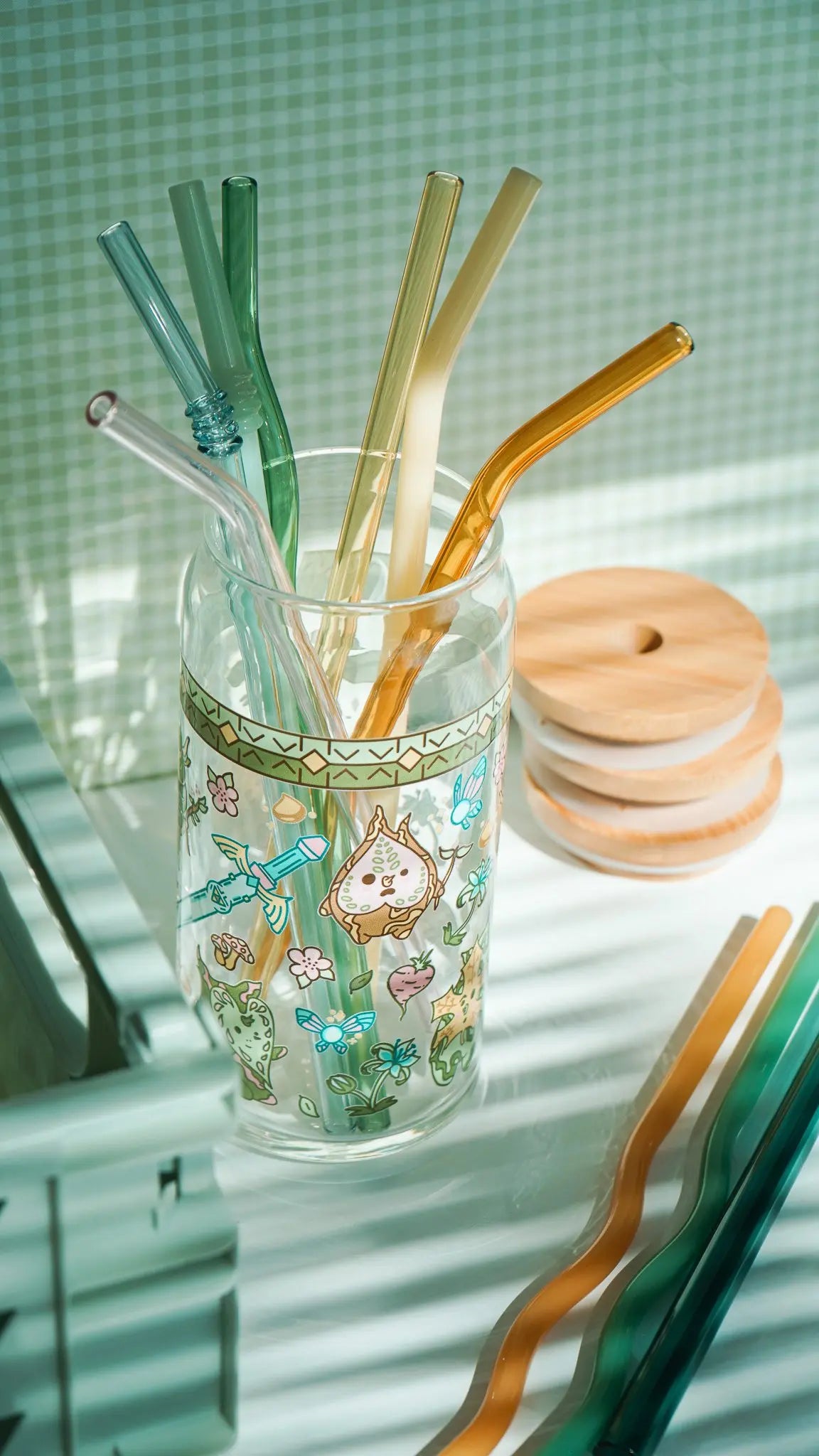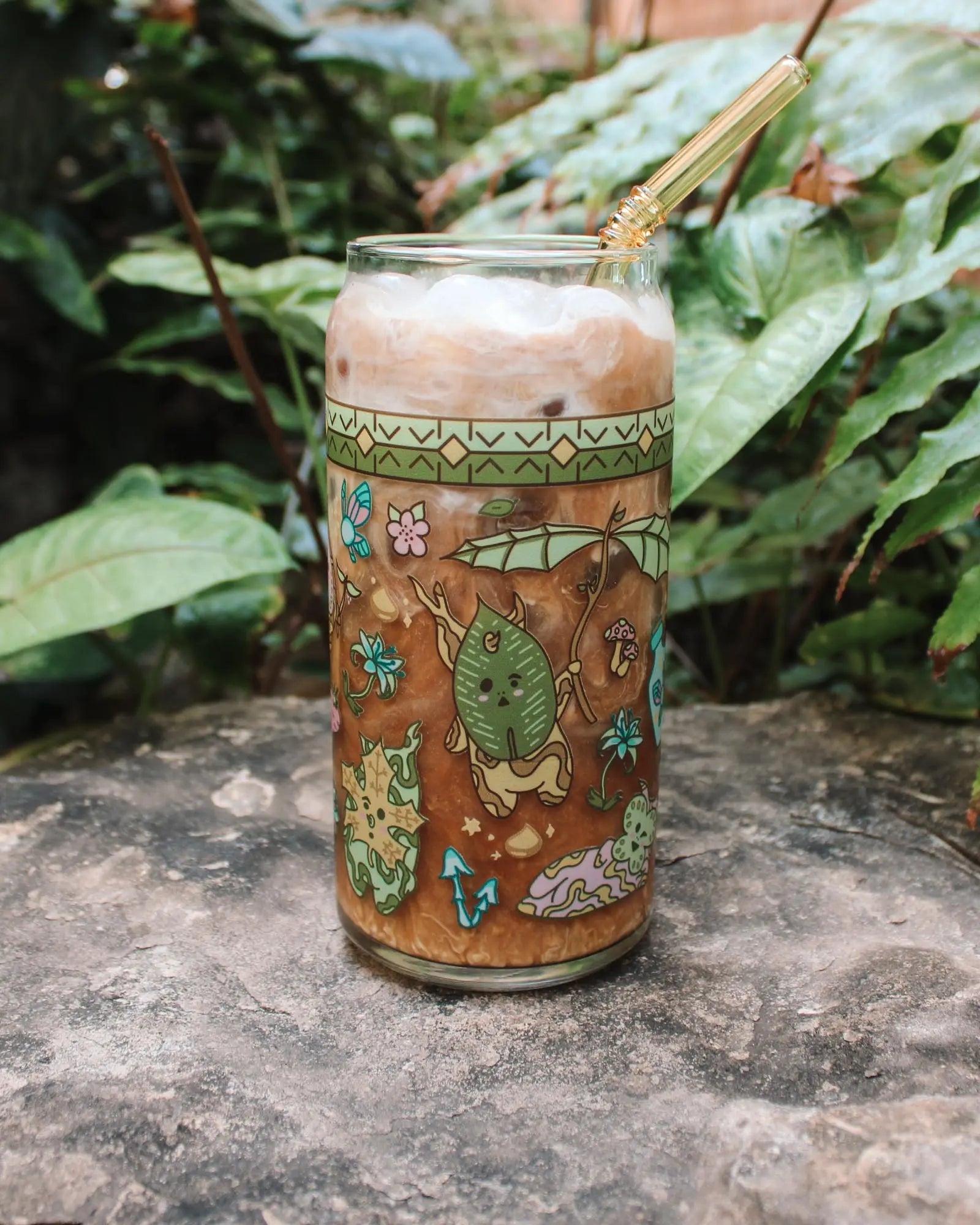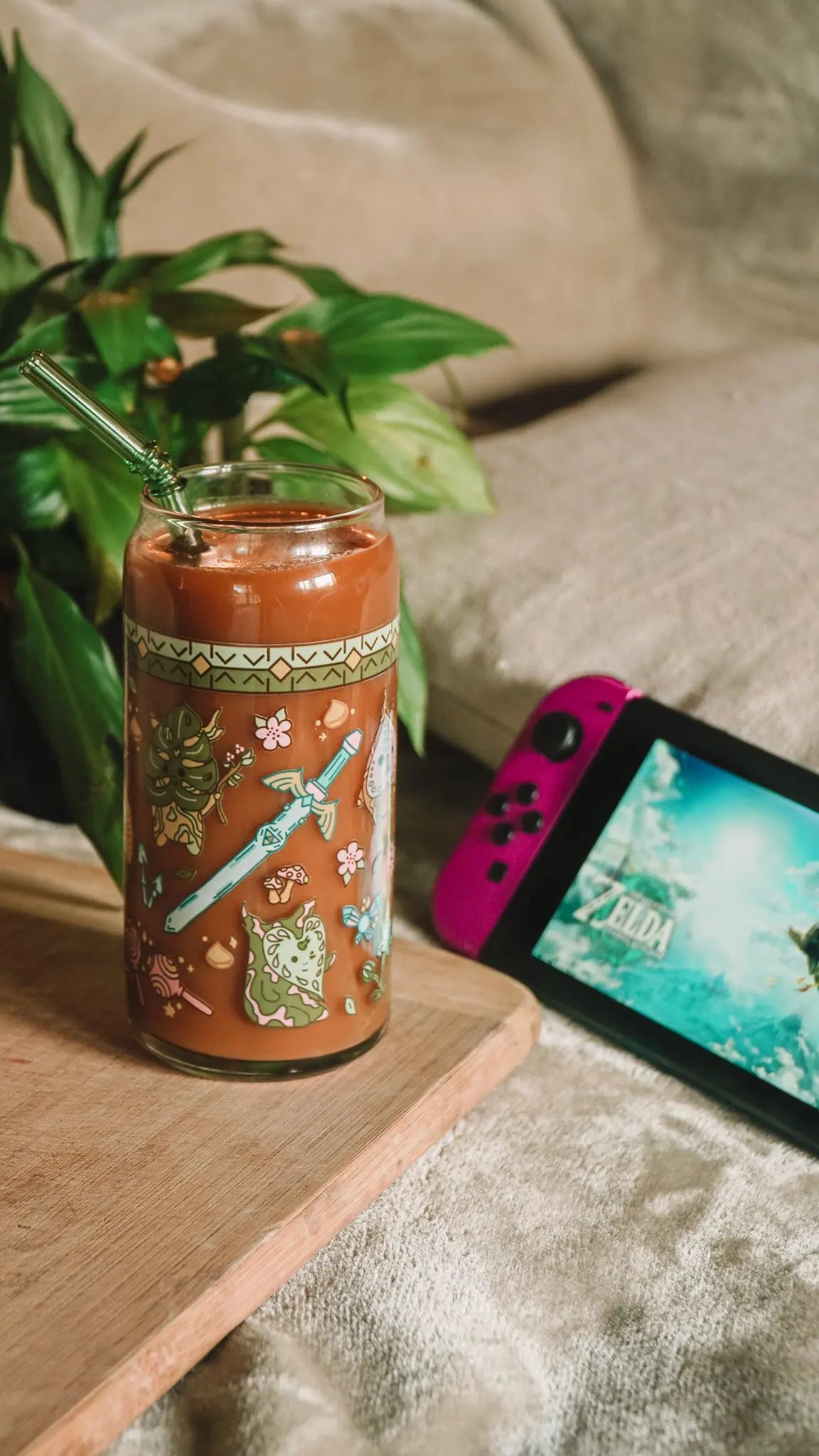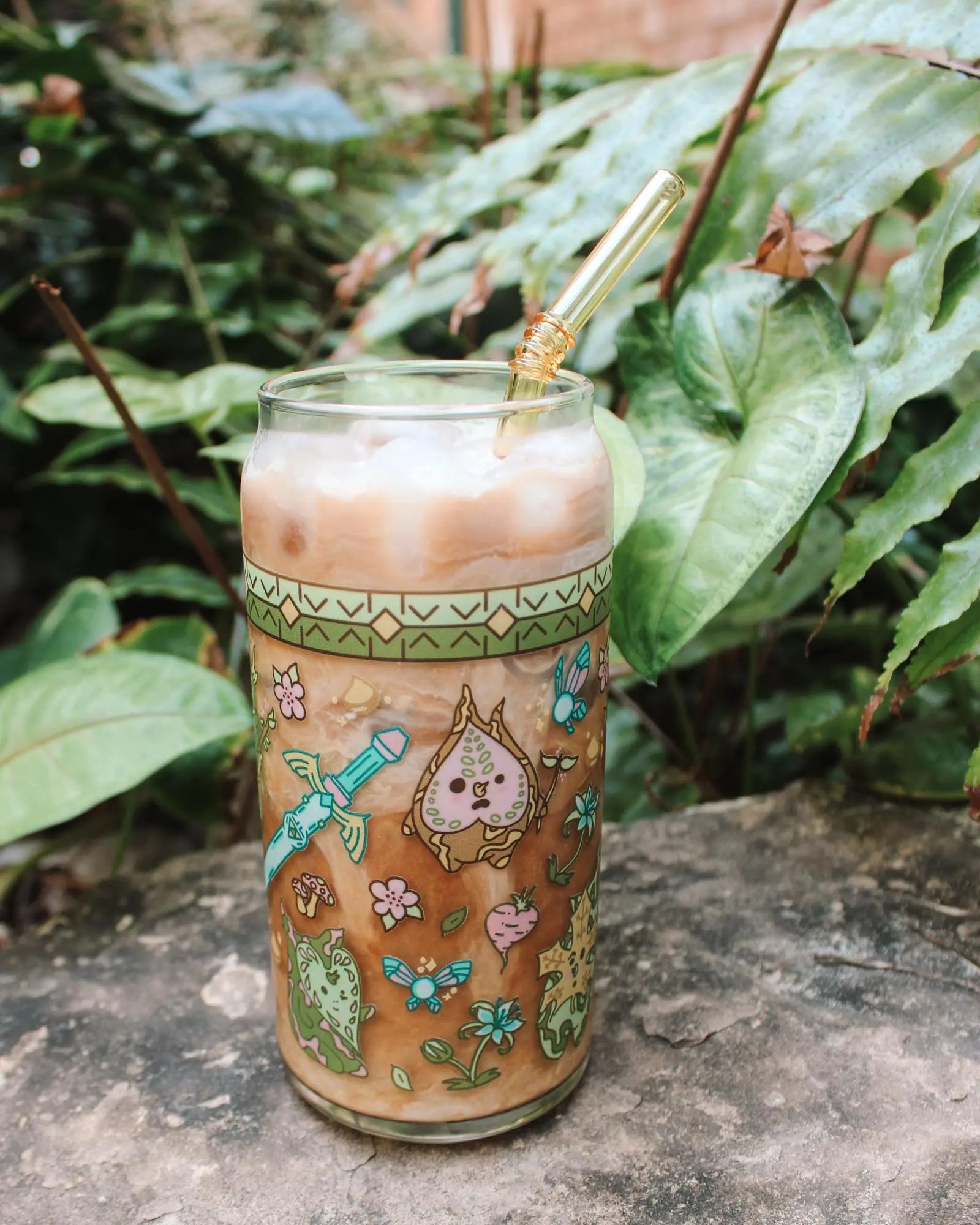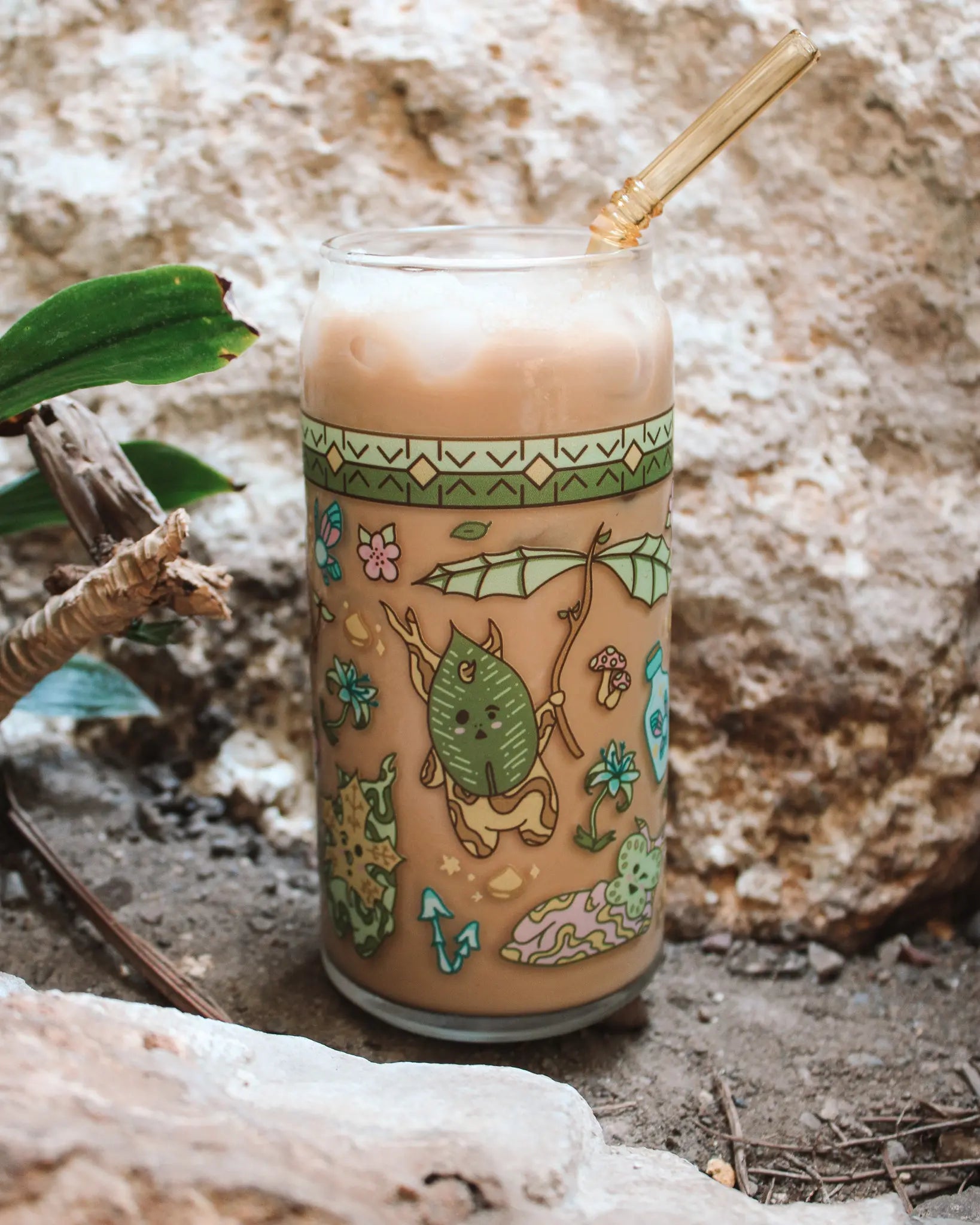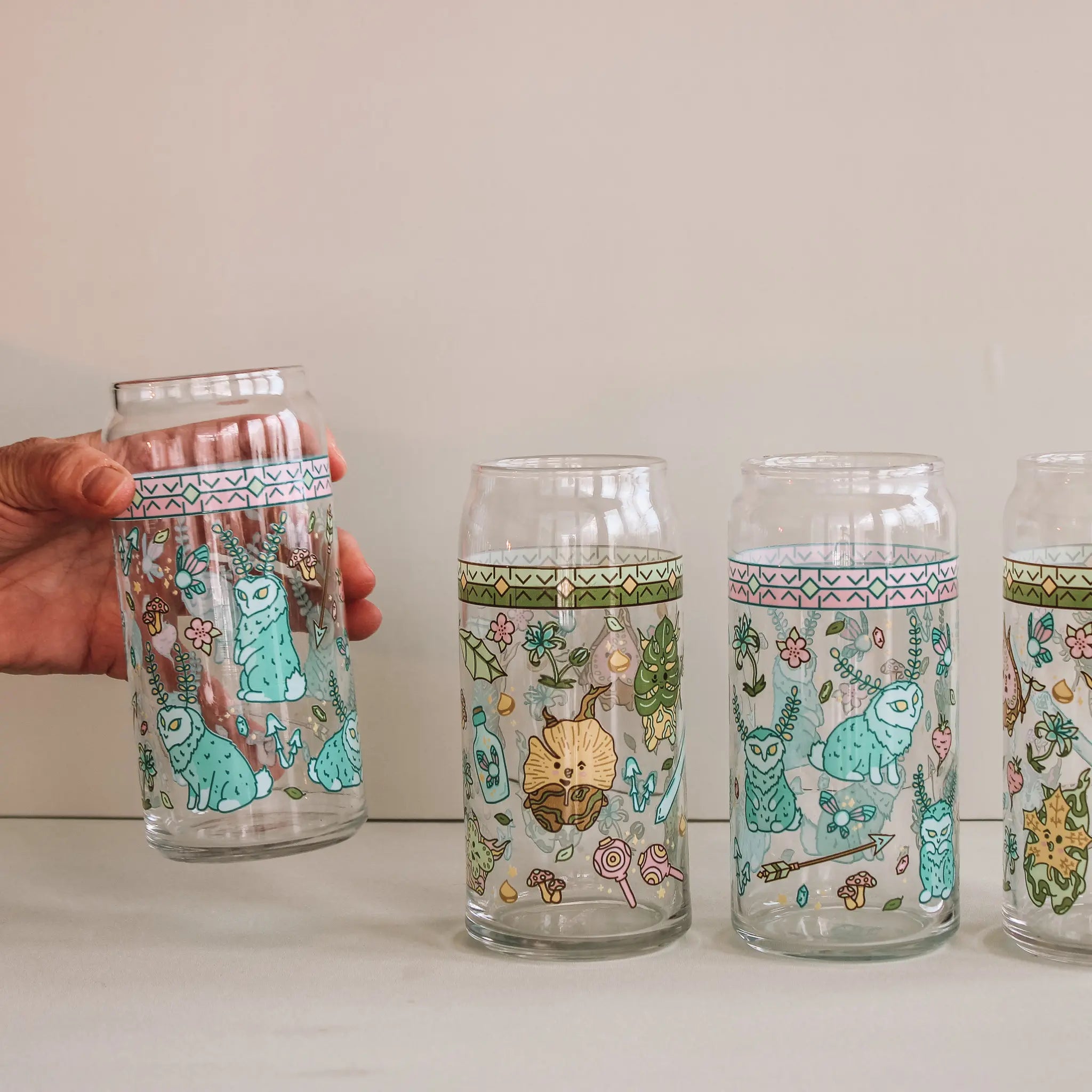 FAQs
How do I take care of my glassware?

White designs are perfectly dishwasher safe in the top rack
Colored and metallic designs should be hand washed to prevent fading/chipping
What straw fits best?

We have so many straws to choose from, it can be a tough choice!

If you're looking for inspiration, check out our style guides here

If you're ready to purchase, just make sure you get a 16oz size straw for a 16oz glass or a 20oz sized straw for a 20oz glass and you'll be set!
This glass makes drinking anything so much more fun.
Do you think water is boring? Put it in this glass and drink it from a straw and you'll feel so cute. It's the cutest glass I own!!! I'll drink from it as much as I can hehehe.
Love my new glasses!!!
Beautiful so worth the wait!!!
Perfect gift!
I bought the Korok Glass for my boyfriend's birthday and he loved It! His eyes were shining from happiness and that made me very happy as well! He has been enjoying drinking cold drinks in it and It looks super cute on his desk!
Also this was the fastest package that I ever received from the US from the moment It got shipped (~ 4 days to arrive!) so I totally recommend It to my fellow europeans! It's worth all the money!
loved everything <3
Everything came in great shape and packaged beautifully! Immediately went into my rotation of go to cups for cold things
Love this cup
It's super cute and well made. I always get compliments on it. 10/10 everything that I expected